Editing a widget couldn't be easier. Whether you've created a new custom widget or selected one from our Widget library you can edit them at any time without having to start from scratch.
You can select any widgets in your report to edit by simply clicking on the three dots on the top right-hand corner of the widget and then selecting customise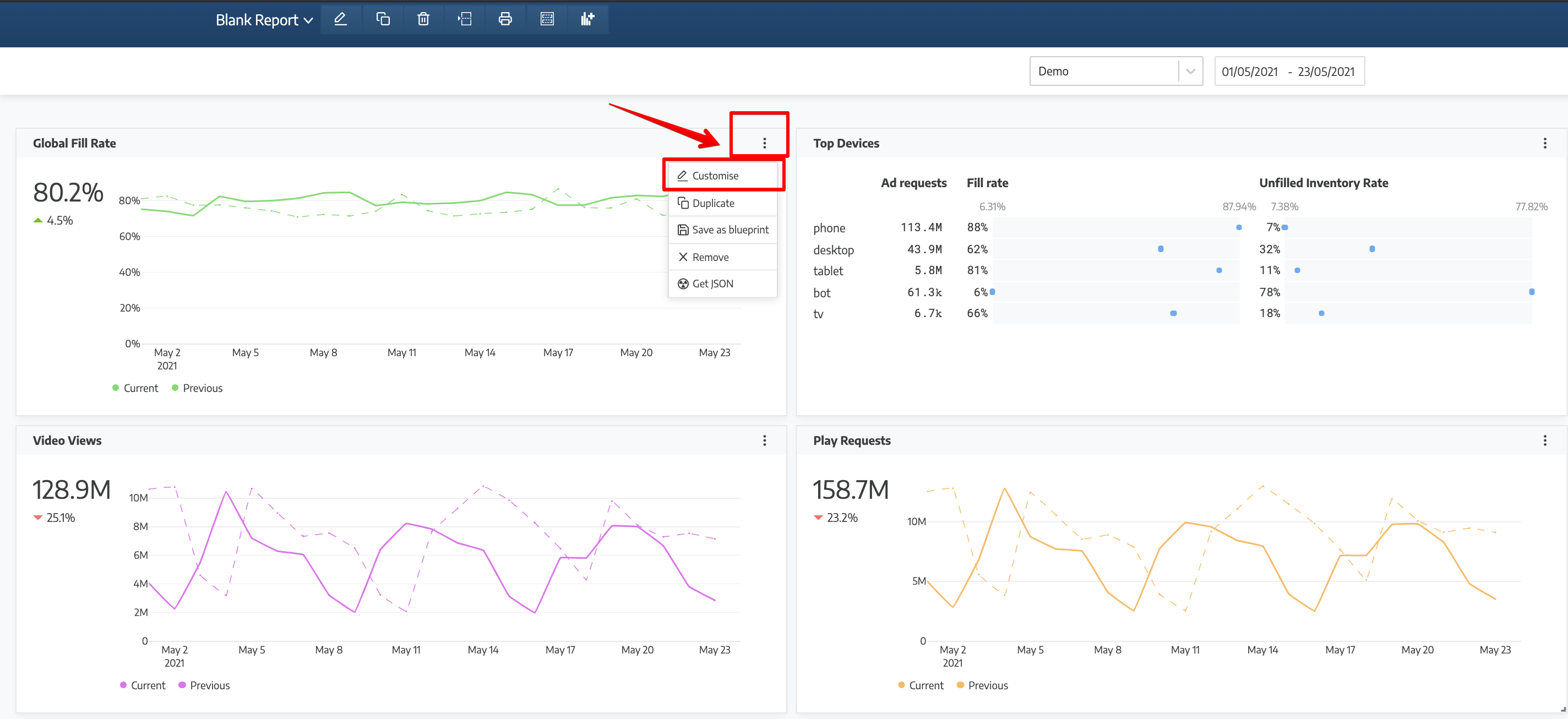 This will then take you through to the Widget Building framework where you can make any appropriate edits/changes/updates and simply click save changes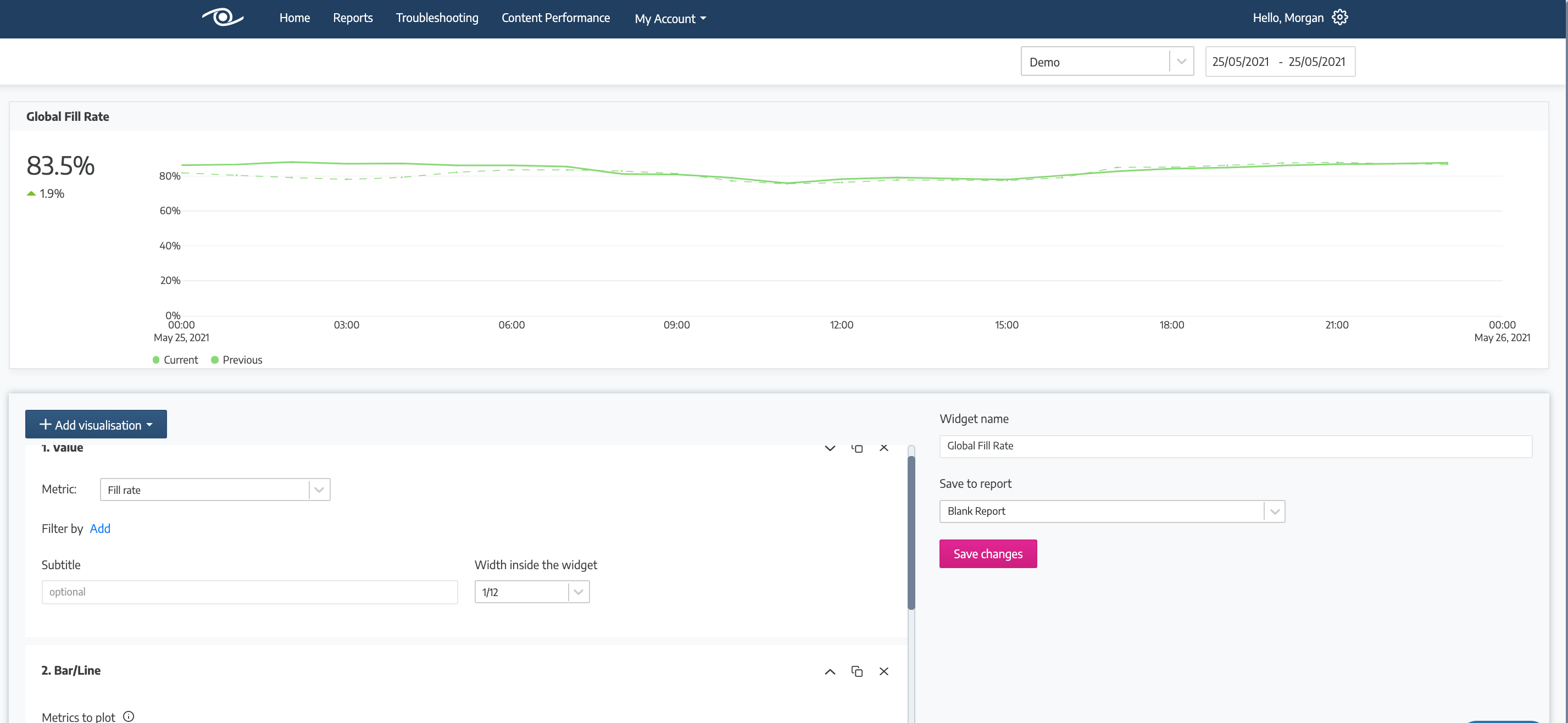 The changes should then be active/updated within your report.