Our glossary for all of the available Metrics and Dimensions that we currently support in the Watching That platform can be found here.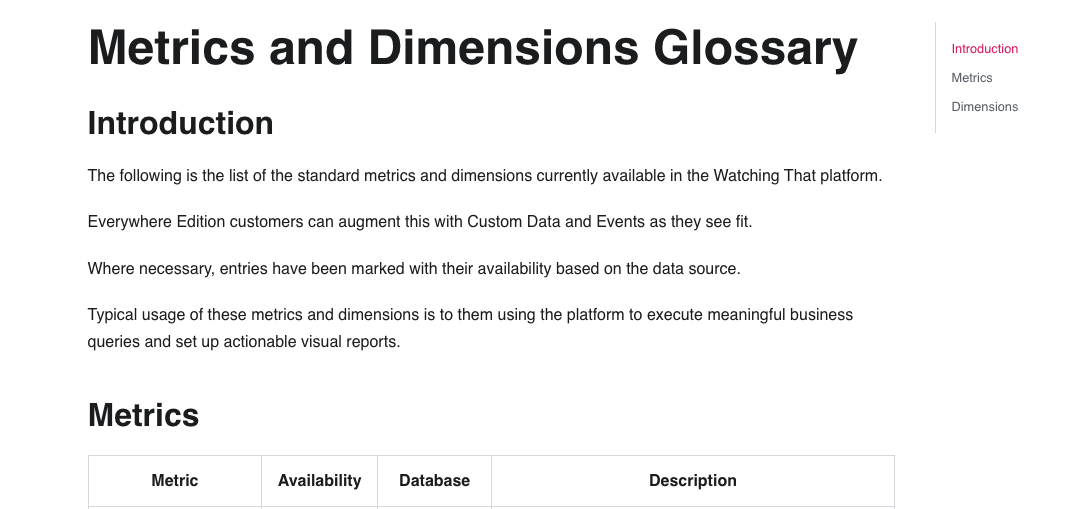 With over 40 Metrics & 60 Dimensions we have made sure that each has been labelled clearly with their availability based on the data source. (e.g. FreeWheel, Brigthcove, JW Player, Collector API, etc)
Expand & Everywhere Edition customers can augment this with Custom Metrics and Dimensions as they see fit. Those custom metrics won't be listed in this guide as they are unique to those specific customers using them.
If you have any questions about Metrics and Dimensions please do not hesitate to get in touch with our Customer Success Team.